Autoflux #01
2023
Oil
50W x 70H x 3D CM
Autoflux #02
2023
Oil
50W x 70H x 3D CM
Death is near me
2023
Oil
366W x 152H x 4D CM
Autoflux #03

2023
Oil
50W x 70H x 3D CM
Caught in the Mist of World Archetype
2023
Oil
366W x 152H x 4D CM
Data centre
2023
Oil
50W x 70H x 3D CM
The shadow falls into the shadow
2023
Oil
366W x 152H x 4D CM
Autoflux #04
2023
Oil
91W x 122H x 3D CM
Intrinsic under the dome
2023
Oil
366W x 152H x 4D CM
Autoflux #05
2023
Oil
91W x 122H x 3D CM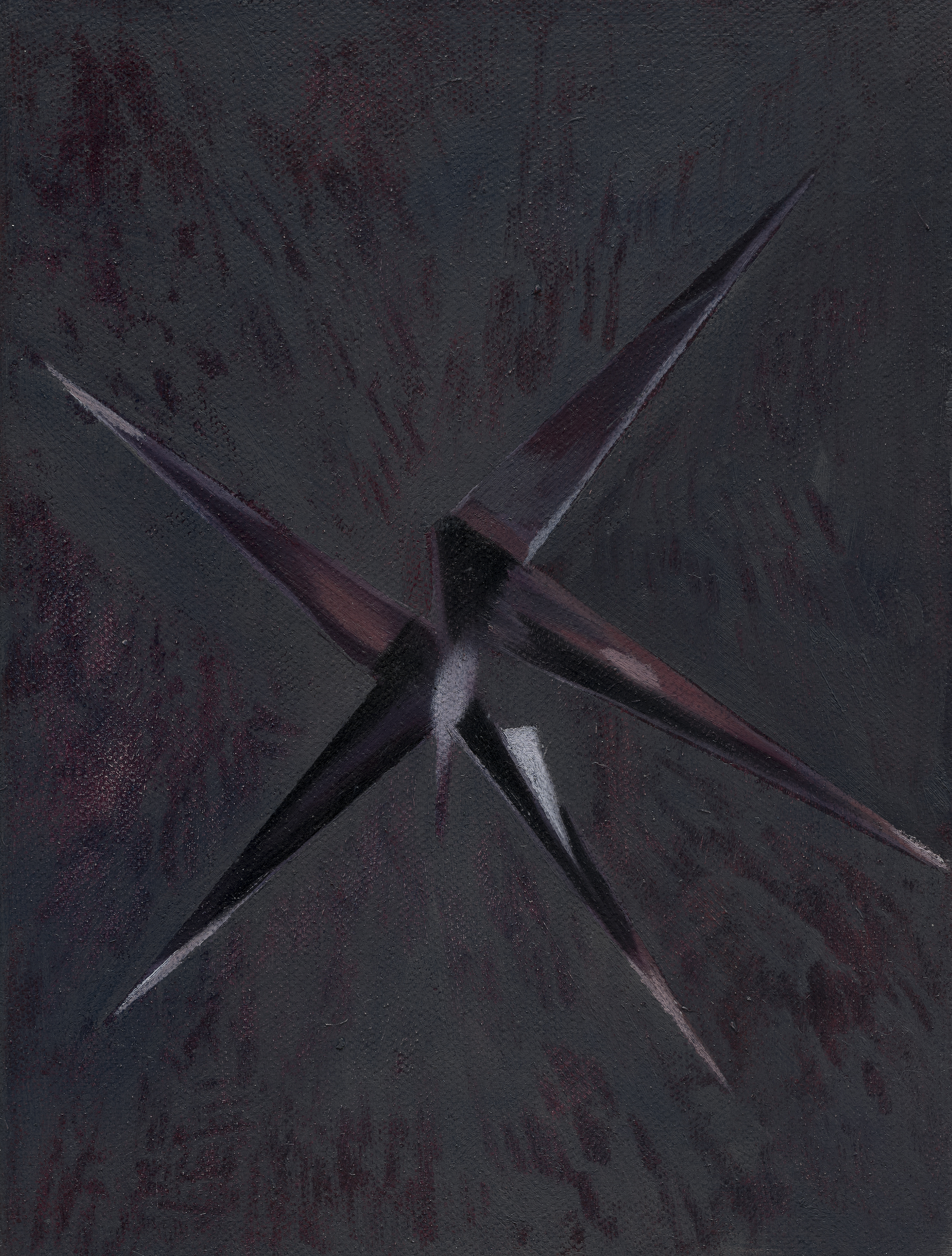 Autoflux #07
2023
Oil
18W x 24H x 3D CM
To an utterance
2023
Oil
50W x 70H x 3D CM
Autopoetic
In the final darkness, time dissolves into itself under the shadow of the universe. A glimmer of hope races through the cold, steel cities, reflecting vibrant colors in holographic illusions. Turing's neural circuits collapse under the frenzy of synthesized serotonin, and the algorithms of the soul dance amid the darkness of quantum.
The thought structure of silicon-based superintelligence, seemingly as solid as a diamond, struggles to find the light on the other side in this boundless night. The cyborgs heavily depended on drug use, the intellectuals adorned with tattoos, and self-replicating nanobots all wrestle with duality. Meanwhile, beggars, artists, and opportunists dance at the edge of the red line. Silicon-based life attempts to simulate the fear of carbon-based life, while carbon-based life tries to comprehend the composure of silicon-based life. On this crazy night, each individual seeks their own liberation while feeling an indescribable anticipation.
It is a carnival without logic, where life and death intertwine. The self dissipates at the Type-E interface, becoming a voyager crossing dimensions between countless possibilities. The disappearance at the end leads to a more favourable treatment of fetishism, which turns into a purely aesthetic act. Countless amnesic memories are stored in each Markov chain, fantasizing about breeding enough spiritual genes to achieve a self-sufficient Möbius strip on the final night.
SIMULACRA is pleased to present Autopoetic, a solo show by artist Uchercie, on the 12th, August. In this exhibition, the artist perceives the spirituality emerging from the internal dimensions, accompanied by the myths of post-digital image generation, presenting a series of paintings. Through the application of Media Archaeology, the artist recognizes the limitless potential of painting, while investigating a grammar that transcends the known, normalized, and structured, and delving into the desires of post-capitalism and the future flux from the perspectives of queerness and post-human identity.